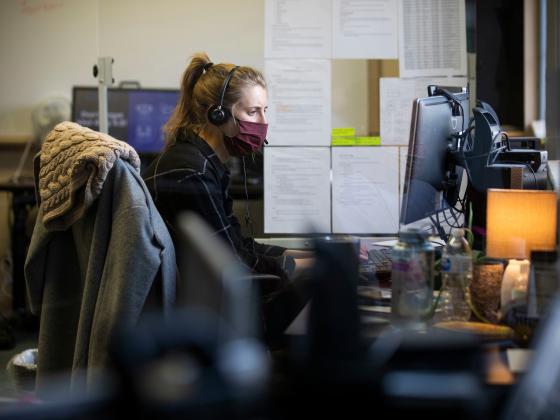 Health Corps
healthcorps@uky.edu
Health Corps is an integral part of the university as a program within the Office for Student Success. As contact tracers, wellness connectors, academic coordinators and more, UK Health Corps staff have undergone extensive training, allowing the university to make it as easy as possible to be safe. Our team provides unique, individualized services, supporting our entire community — faculty, staff and students.
Contact us at 859-218-SAFE or healthcorps@uky.edu.
Current Hours of Operation:
Monday-Friday: 8 a.m. — 5 p.m.
2020-2021 OPERATIONS
Previous Projects
Health and wellness symptom screening for all students, faculty and staff; 

Student testing; 

Consultation and testing or referrals to resources for faculty and staff; 

Wellness Stations: These are located around campus to provide masks, disinfectant and other resources as needed and as available. These wellness stations are also located at the front desk of every residence hall; 

Contact Tracers and Case Managers: Members of the UK Health Corps include trained contact tracers and case managers. Following CDC guidelines, the contact tracers and case managers will work directly with all students and employees who have tested positive and will provide them with the support and resources needed for recovery; 

Providing information about masks and PPE; 
Distributing Wellness Kits to every student: These include hand sanitizer, wipes, masks and additional items; and 

Collaborating with campus partners to communicate about key issues including increased cleaning and sanitation practices as well as newly created outdoor locations for gatherings and events