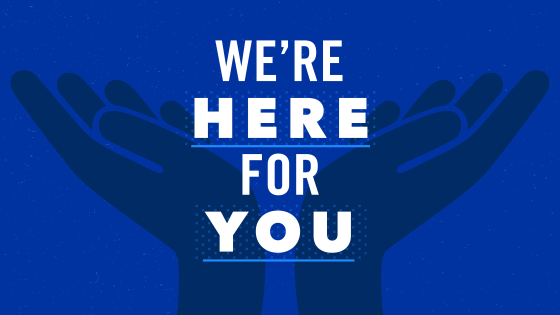 Have a question or need advice related to student experiences or services on campus? Reach out to the Office for Student Success for assistance in getting your question answered or connected to a Student Success or campus service or resource.
How we can help:
Provide directions to a classroom
Guidance on how to explore internships
Offer instructions on accessing tutoring services
Assist with anything related to student life
Speak with someone Monday - Friday from 8:30 a.m. - 5 p.m. or leave a voicemail during after hours to have someone return your call.
Call 859-218-YouK (859-218-9685)
Access Mental Health and Crisis Support
TRACS (Triage, Referral, Assistance and Crisis Support) is a physical and virtual one-stop shop where students can come for a quick referral to support services or receive direct clinical support for a range of mental health needs and crises.
How we can help:
Connect with resources to support basic needs
Assist with dealing with trauma related to a recent crisis
Provide support for any mental health concerns
Explore well-being support in other units
Services are offered in-person and virtually, Monday - Friday from 8 a.m. - 5 p.m. or leave a voicemail during after hours to have someone return your call.
To get help:
Show up in-person (third floor, east wing of the Gatton Student Center)
Call 859-21-TRACS (859-218-7227)
After Hours and Emergencies
To reach a mental health clinician after business hours, on weekends or during University holidays and other closures call 859-257-8701 and select Option #1 to be connected with a clinician.
Phone numbers and links are not meant for communicating emergency situations. If you have an emergency, contact the UK Police Department by calling #UKPD or 911.
Note that in certain cases, including instances related to abuse and violence, university staff and faculty members are legally required to report information shared with them and cannot maintain complete confidentiality in those situations. However, the staff in the TRACS (Triage, Referral, Assistance, and Crisis Support) Hub, Counseling Center, and VIP (Violence Intervention and Prevention) Center can provide private and confidential resources. This means that if a client seeks support from one of these three units and discloses information in the process of receiving counseling, advocacy, or other professional services, the staff are generally not required to make a report.
All other units within Student Success are staffed by mandated reporters.