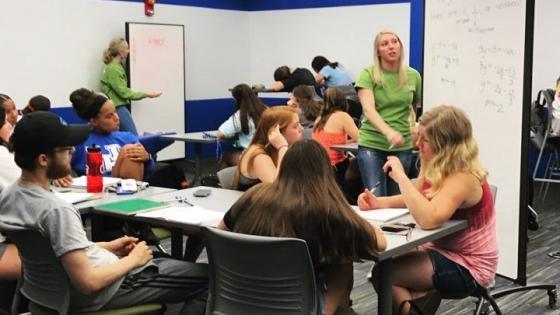 Peer Supported Learning
Common Hour Study Group
Common Hour Study Group (CHSG) sessions are large group tutoring sessions facilitated by peer tutors at The Study.
Course
Date & Time
Additional Resources
CHE 105

Mondays 6 PM - 8 PM

September 11th

October 9th

November 6th

MA 113/114

Thursdays 6 PM - 8 PM

September 14th

October 12th

November 9th 

 

MA 123

Mondays 6 PM - 8 PM

September 18th

October 16th

November 13th

MA 123 Course Website
Location
The Study Central
500 Rose Street, Lexington KY 40506
Hours of Operation
CHSG sessions will be held in the evenings, approximately a week prior to the course's exam date. Please check the schedule for exact date and time for your course's CHSG session.
Common Hour Study Group (CHSG)