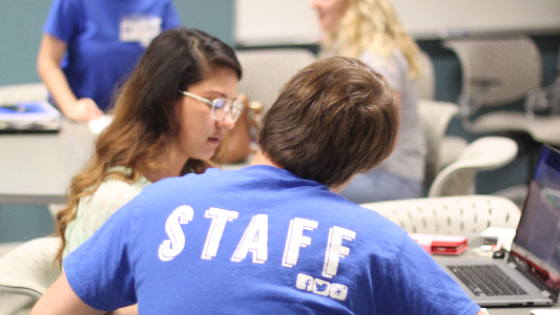 Peer Supported Learning
Presentation U
Speaking and Writing Center
Presentation U offers free peer tutoring for communication and composition assignments in any form for any course, including research papers, essays, lab reports, presentations, infographics, ePortfolios, and iPad related projects. 
Presentation U tutoring is available in three different formats and each can look and feel a little different. 
In-Person: Face-to-face session with a tutor at our center located in The Hub of William T Young Library. In-Person tutoring can be one-on-one, or an appointment can be made for group projects. 
Virtual: Synchronous tutoring using Zoom where a student can speak with a tutor live and receive feedback in the moment. 
eTutoring: File submission where a student can submit their paper and it will be returned with comments and feedback. A student will not  directly speak with the tutor.
Location
The Hub @ William T Young Library (B-24)
Hours of Operation
Monday - Thursday 1:00pm - 9:00pm
Friday 10:00am - 3:00pm
Sunday 2:00pm - 6:00pm 
Presentation U: Speaking and Writing Center