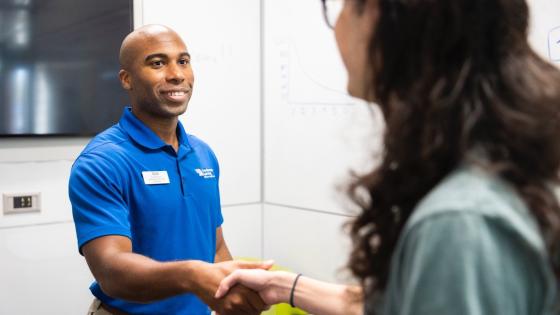 Integrated Success Coach Advocate Training
Who are our Integrated Success Coach Advocates?
Integrated Success Coach Advocates are staff, faculty, and student leaders from across campus who are committed to creating a campus-wide coaching culture.  By participating in the ISCA training, Advocates gain foundational coaching skills to weave into their every-day practice with students.
ISCAs are committed to building and sustaining a culture of care, support, and student-driven guidance in alignment with our UK Integrated Success Coaching model. All faculty and staff are encouraged to train and become an ISCA. To be an ISCA, you must participate in a one-time, 3-hour training on basic coaching and referral skills.
Questions about training?  jabr293@uky.edu
300+
UK Faculty, Staff & Student Leaders
ISCA Trained
Please join us at our next training!
Virtual
Wednesday, November 14, 11:00 a.m.- 2:00 p.m.  
After registering, you will receive a confirmation email containing information about joining the meeting. 
Questions? iscoach@uky.edu 
In-Person
Wednesday, September 20, 2023, Noon-3:00 p.m @ The Boone Center 
Papa John's Pizza and Drinks will be served.
Questions? iscoach@uky.edu 
"This training opened my eyes to how I can more intentionally interact with students." – UK Faculty Member
"I wish I had this training so much earlier in my career!" – UK Staffer
"Anyone who works with students should have to do this training!" - UK Graduate Teaching Assistant