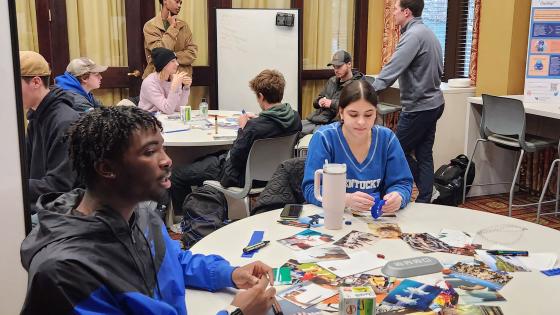 Group Coaching Appointment
What is Group Coaching?
Group Coaching is a stress-free, judgment-free way for students to develop the skills they need to be successful in college and beyond, while connecting with peers and certified Integrated Success Coaches in a collaborative environment.
Group coaching appointments are limited to 30 students per group, but larger groups can request multiple sessions. Group coaching sessions are flexible in terms of their focus, working to meet each student's needs by covering topics such as building effective study skills, time management, overcoming procrastination, stress reduction, increasing motivation, managing test anxiety, building a community on campus, and much more.
Students can expect to participate in a variety of large and small group activities and walk away with concrete strategies to foster success in their collegiate experience. Students will leave feeling more confident about their ability to be successful in college, more connected to their peers, and less afraid to ask for help and utilize resources.
Faculty, Staff and Student Organizations
Questions? trevor.tierney@uky.edu