Build Your 3:1 Support Plan
Identify the Resources You Need to Reach Your Goals
No one likes to ask for help, however, we all need support from time to time.  There are so many resources at UK to help you with your college journey that it can be difficult to know where to start.  That is why we use the 3:1 Support Plan for students.  3:1 is about easily identifying the resources you need to be successful in reaching your goals. 
Develop your own 3:1 Support Plan by thinking about the following:
Academic: Any support that you need to be academically successful in reaching a goal, such as a professor's office hours, tutoring, or a friend to study with.
Wellness: Any holistic support that you might need to be successful in college.  Some ways to manage your wellness while working toward your goals include working with an Integrated Success Coach, financial aid advising, meeting with an involvement advisor, or regularly going to the gym.
Access to Opportunity: Ask yourself, what do I need that I do not currently have access to? Examples of this could be basic needs support, such as food or housing, the Stuckert Career Center to assist in finding an internship, or finding a mentor in the field you want to go into.
Pay-It-Forward:  Finally, all students are an important part of the UK community and play a role in each other's success.  Look around- whose 3:1 Support Plan can you be a part of?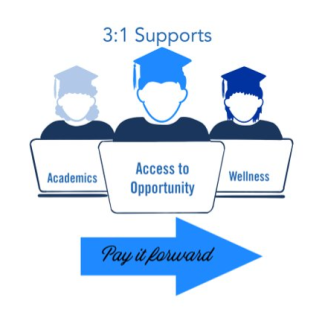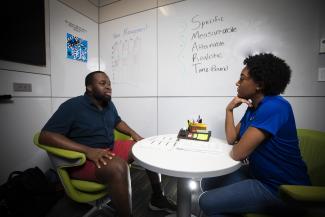 Build Your 3:1 Support Plan
Need help getting started on your 3:1 Support Plan? 
We review this list semesterly, but please reach out if you find something out of date or would like us to add a resource to the list: iscoach@uky.edu 
Tools to Help You Build Your 3:1 Support Plan
Build Your 3:1 Support Plan
The best time to identify resources is before you need them.  Use this worksheet to establish your own 3:1 Support Plan.
Time Management
Managing time is hard for everyone.  Here's a tool that can help:
Goal Setting & Tracking
Developing SMART action plans toward your goals is key to success in college.
Exam Prep
Planning ahead is the first step in exam prep.  
Need Help?
An Integrated Success Coach can help you identify the resources you need to reach your goals.  Make an appointment with one today!